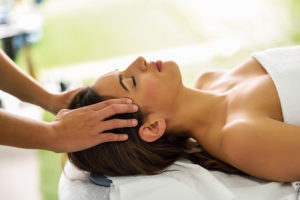 Hutchinson Consulting has expanded our offerings to include a new division, Spa Pro Connect, for licensed massage therapists. With a focus hailed for confidentiality, professionalism and matching the best candidates with the finest four- and five-star resorts, Hutchinson will provide the same valued service to licensed massage therapists.
Hutchinson Consulting has long been affiliated with the world's best spas. With massage therapist shortages reaching peak levels in the United States, bringing together the best locations with the best providers is a natural progression for the St Louis based recruiting firm.
HOW IS IT DIFFERENT THAN OUR COMPETITORS?
Hutchinson will prescreen massage therapy staff assuring candidates are properly licensed, verified in modalities, and have exceptional hands on skills. In return Hutchinson will assure the therapist that the client they are being placed with honors their skill set, works with flexibility to meet their employment needs and are considered the finest hospitality establishments in the country.
All licensed massage therapists placed with four- and five-star spas will become full or part time employees of Hutchinson Consulting clients.
Each candidate will go through standard and in-depth interviewing, assuring licensing and test outs of hands on skills. Hutchinson Consulting's experienced spa operation leaders will assure clients that massage therapists presented for employment have the skill sets required for four- and five-star spas.
To join our SPA PRO CONNECT database click here.
If you are a luxury spa, looking for exceptional massage therapists, contact Hutchinson Consulting directly at (707) 935-9760.