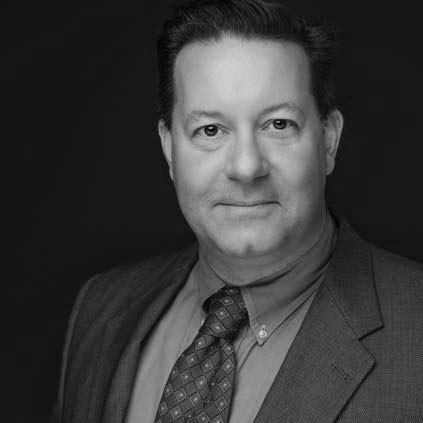 Michael G. Tompkins – Partner
A visionary leader in the luxury hospitality, healthcare, wellness, and spa industries, Michael G. Tompkins has led celebrated teams to success for over twenty years. Combining industry knowledge with a vast rolodex of industry peers and former colleagues, Michael has a rare ability to source expert candidates globally. Having held CEO positions with Miraval Resorts, Hilton Head Health, and PALM Health, Immediate Past Chairman of the International Spa Association (ISPA) and executive positions with Canyon Ranch Health Resorts, Michael credits his success in building executive management teams who excel in efficiency while building culture for guests and staff.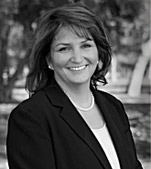 Julie Ambrosini
Julie has over twenty-five years of hospitality experience on her resume, primarily in human resources, recruiting and training. During her hotel career, Julie worked for The Ritz-Carlton Hotel Company, The Pebble Beach Company, Benchmark Hospitality and Hyatt Hotels. She was certified interviewer and trainer through Talent+ for over a decade. While with The Ritz-Carlton as a Director of Human Resources, Julie was instrumental in assisting with hotel openings throughout the world: Bali, Hong Kong, Seoul and Kuala Lumpur as well as many hotel openings stateside. Julie also led the corporate human resources team for the leading day spa company in California – Burke Williams Day Spa's.
Julie joined Hutchinson Consulting in 2006 and enjoys being able to assist her clients in finding the very best candidates for their hotel or spa. Julie and her family reside in Austin, TX.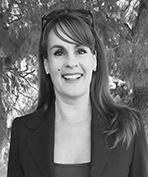 Sheri Claflin
Sheri Claflin began her career on board the luxury ships of Princess Cruises.  There she developed a passion for the core concept of wellness. Sheri started her hospitality career as Spa Director at the Westin Century Plaza and St. Regis Los Angeles. She then launched the largest spa / wellness center to date for Four Seasons Hotels & Resorts and opened the Five-Star Montage Resort in Beverly Hills. Later, she was Executive Spa Director at Sonoma Mission Inn & Spa and at the Golden Door Spa at the Waldorf Astoria. Prior to joining Hutchinson Consulting in 2015, Sheri was the Executive Director of Spa Development for a new brand of organic day spas on the West Coast.
Jennifer Copeland
Jennifer is originally from Southern California where she began her career at Korn/Ferry International in the IT department. With her background in technology and business, she moved to Boulder, Colorado to co-found and run a start-up food company. In 2012 Jen moved with her family to Northern California, and joined Hutchinson Consulting as an Associate in 2017.
Peter Henry
Peter has over 30 years of hospitality experience. During his illustrious career, he was General Manager of Sonoma Mission Inn & Spa, Silverado Resort & Spa, Pier House Resort & Spa, Cheeca Lodge & Spa, Williamsburg Lodge & Conference Center, Lake Arrowhead Resort and Spa, Palmas Del Mar Resort in Puerto Rico and Ojai Valley Inn & Spa. Peter also owned and operated a very successful seafood restaurant in the Caribbean for three years. He retired from the resort industry in 2008 and relocated to Henderson, Nevada, with his lovely wife, Susan. Peter joined Hutchinson Consulting in 2012. He has been close friends with Lori and Bill for over 20 years and gladly accepted their invitation to join their hospitality recruiting firm.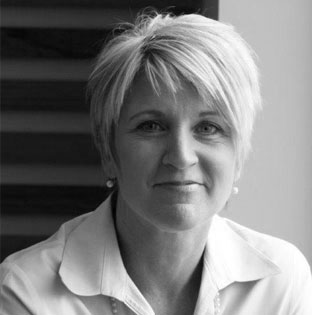 Jean Kolb
Jean Kolb spent most of her career working for Kohler, the largest plumbing manufacturer in the world.  She held a variety of leadership positions and was instrumental in the opening of the Kohler Waters Spa in Kohler, Wisconsin and eventually multiple Kohler Waters Spa locations. She served on the ISPA board for 8 years and is still involved in various committees.
Jean is owner of Well By Choice and works as an executive coach providing one-on-one leadership and life coaching opportunities.  With her expertise in the Hospitality industry and as a leader in business, Jean joined Hutchinson Consulting in 2018 as a recruiter.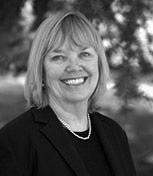 Bette Kolstad
Bette came to Hutchinson Consulting in 2002 and has successfully focused her recruiting efforts on the hospitality industry for several years. She led the Customer Care department at Verio Web Hosting during the "dot.com" boom. Prior experience included managing offices at various Architecture and Planning firms in the San Francisco Bay area. Bette was instrumental in implementing a new database for Hutchinson Consulting which today facilitates sourcing and matching 20,000 hospitality management candidates for our clients nationwide. Bette has also managed "the Patch", a four-acre organic fruit and vegetable farm in the town of Sonoma since 1990.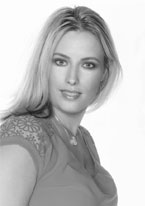 Karen Smegal-Butler
Karen Smegal-Butler, a native of Western Massachusetts, began her career in customer service more than two decades ago. She swiftly and skillfully navigated her way through the ranks at Canyon Ranch and later became the Spa Director at Skana, the Spa at Turning Stone. She played an integral role in the creation of Skana, (ranked consistently high and awarded as one of the best spas in New York State). Her experience runs the gamut of working in large scale casino resorts, boutique hotels to destination spas.
Karen's love of nature, combined with her passion for the spa industry, landed her a position as Spa Director at the beautiful Sagamore Resort on Lake George and then onto The Essex Resort and Spa, in Vermont. After leaving The Essex, Karen stayed in Vermont and continued to cultivate her career. As a recruiter, Karen brings an understanding of how to envision the larger picture, while balancing out the minute details, in order to create a perfectly balanced and successful team